I'll have more family & race photos from Dad's later years up soon.
On behalf of the entire O'Keefe family thanks again for your thoughts & prayers

On Tuesday afternoon April 4, 2006 my father Donald Dale O'Keefe Sr. departed this world and left us, his family and friends with a big void to fill. It was through him and his racing that I caught the racing bug so many years ago. Dad was laid to rest the following Saturday.

Don O'Keefe Sr.
May 22, 1935 - April 4, 2006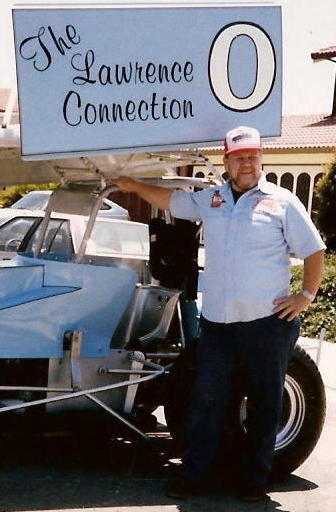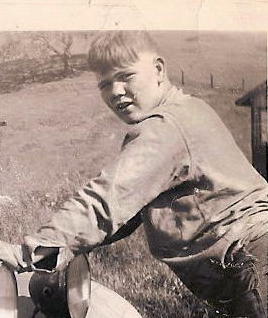 Dad at 13 well almost, this photo was taken April 25, 1948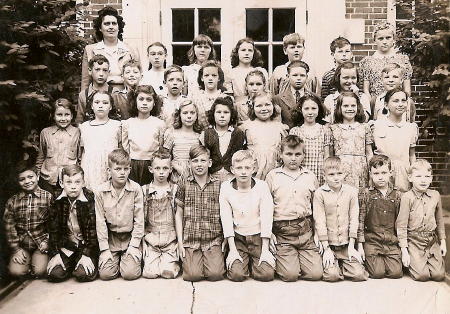 Dad's class photo from Woodlawn Elementry School (Lawrence, Kansas) taken in the early 40's.

If some of you didn't know Dad & family lives in Lawrence Ks., hence that's why
the "Lawrence Connection" has always been and will continue to be featured on our race cars.

I thought I'd put up a mix of family & racing photos we have of him,
including the only one we have of his old hardtop.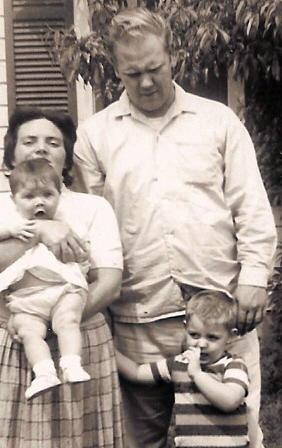 Dad, my mom, sister, and myself taken proably sometime in 1958.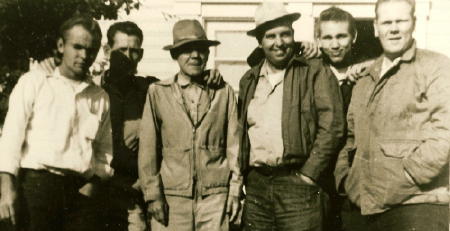 Here's a photo taken sometime in the early 60's. From right to left is Dad, Unlce Skip, Uncle Leo, Grandpa O'Keefe, Uncle Floyd, and Uncle Darrell. I believe shortly after the time of this photo Grandpa O'Keefe passed away.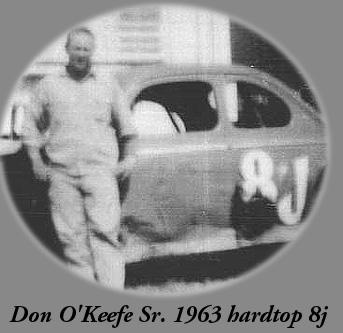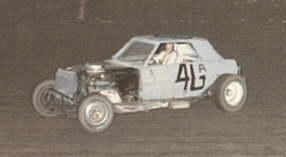 Dad, at Antioch Speedway in the sportsman car we owned. (1976)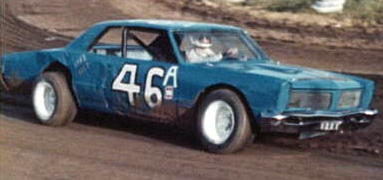 Dad, mud packing at Vallejo Speedway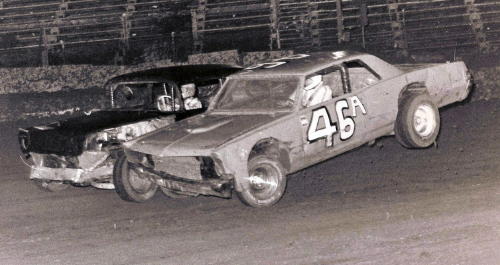 Sometimes the rubbing at Vallejo Speedway got a little more intense as Dad shows a fellow driver he needed more room.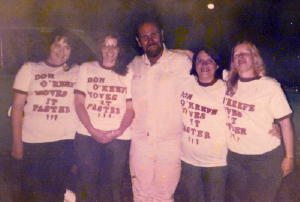 Dad & his fan club at Vallejo. His wife Anita is at the left of the photo.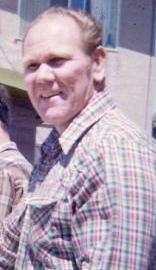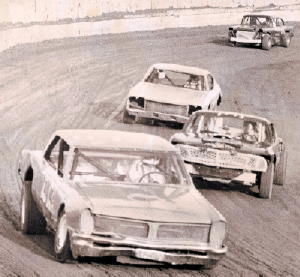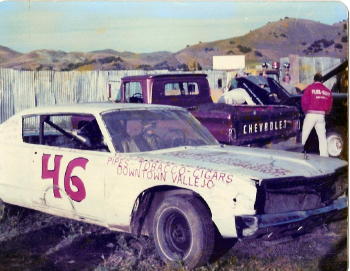 Hotlaps at Vallejo Speedway

Dad in the #45 battles it out at Vallejo. To the left is Dad's #46 Dodge Polara street stock that he & his friends took turns driving at Vallejo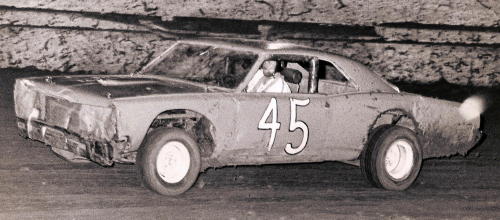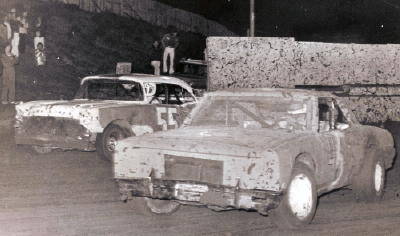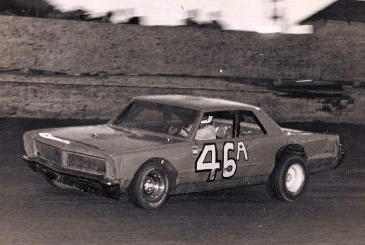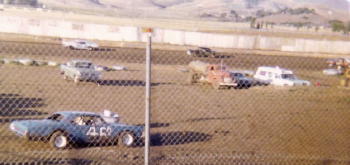 Dad's first year in the Vallejo Super Stocks he ran our old Antioch number, 46a. As you'll see in the photos below, the next year he ran #45 & the street stock that he & his friends built took over #46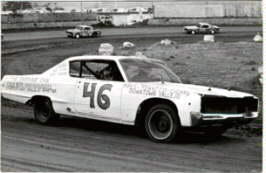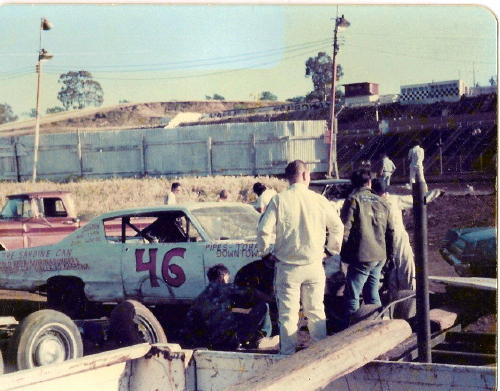 Dad & crew wait for the action to begin at the old Vallejo Speedway.

I'll have more family & race photos from Dad's later years up soon.
On behalf of the entire O'Keefe family thanks again for your thoughts & prayers

Please wait while page loads...lots of photos